Career Center
Welcome to NICET Career Center
Land Planner
Seeking a talented and dedicated Land Planner!
Continental Properties Company, Inc. is looking for the absolute best and brightest to join our team of dedicated professionals as a Land Planner at our home office in Menomonee Falls, Wisconsin.
This position works closely with the Dealmakers, Development Directors and Development Associates to facilitate a wide variety of activities associated with land planning, due diligence and entitlements. The position will have the opportunity to grow within the development department.
We are considering candidate outside of Wisconsin, and relocation assistance will be provided.
What you will do:
Responsible for analyzing and developing the most efficient and cost efficient conceptual site designs for residential and commercial real estate development opportunities
Review municipal codes, wetland/floodplain maps, external customer requirements, and integrate into site plans
Integrate internal multifamily site design preferences and retailer requirements into deal specific site plans through efficient planning and land divisions to reduce overall project and land costs
Advise team and executives on potential cost and constructability implications of design and creatively solve site planning challenges
Participate in obtaining and reviewing due diligence materials, review of ALTA Surveys and legal descriptions, and creation of entitlement schedules
Prepare presentation quality materials for investor books, web page and municipal submittals
The successful candidate will possess:
Bachelor Degree in Design, Architecture, Civil Engineering or equivalent experience required
Knowledge of land/site planning process
Working knowledge of municipal codes
Basic understanding of civil engineering, architectural and general real estate
Proficient in AutoCAD and Photoshop software
Strong communication skills
Ability to manage competing demands of internal and external forces while maintaining a quality and timely work product
Still Undecided?
Continental is a great place to work, as shown by our four consecutive Top Workplace awards. Here are some of the reasons that our employees vote for us as a Top Workplace:
Exceptional company culture that encourages innovation and empowers all team members to act as leaders by providing the opportunities, training, and tools critical to achieving a successful and meaningful career
Industry-leading compensation and benefits package including Gold and Platinum Medical Plan options, flexible spending accounts for medical and dependent care reimbursement, 401(k) with company match and company provided life and disability insurance
A world-class work environment with potential for long-term growth and advancement in the industry, paid professional memberships and professional activities (conferences and workshops) and a tuition and certification reimbursement program
Paid holidays and generous vacation time; summer hours in August (home office closes at 12 p.m. each Friday with full pay for the day)
Participation in our Building Above and Beyond (BAAB) incentive program that rewards employees based on the success of the company as measured against clearly defined goals
For employees who are interested, regular offsite gatherings coordinated by employees. Company sponsored lunches on a monthly basis
Strong communication between executive management and team members, including interactive quarterly lunch discussions on strategic progress and annual "State of the Company" meeting
Continental Properties Company, Inc. is a proven, dynamic and diverse national real estate development company. Over our 37 year history, we have grown from a small real estate company to a major presence in the development industry. Continental is committed to providing the best benefits in the business and fostering a collegial environment where autonomy and teamwork intersect to create the opportunity for you to do what you do best every day.
Do you have talent, ambition and drive? Are you interested in working with highly capable, collegial, and professional people who respect and appreciate the contributions of others? If so, please submit your resume and cover letter today!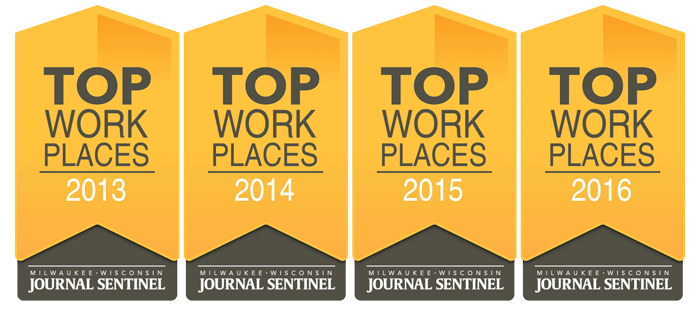 Continental has been certified by The Good Jobs.
Click the badges below to learn what makes us a great place to work!
Continental Properties Company, Inc. is an equal opportunity employer.
For the benefit of our residents, the communities we serve, and our co-workers, all applicants are required to pass a post-offer criminal background check prior to joining the Continental team.
About Continental Properties
Continental Properties is a national real estate development and property management company headquartered in suburban Milwaukee, Wisconsin. Founded in 1979 and still privately held, Continental has grown from a small company to a major presence in the real estate and apartment management industry. With each project, Continental works as a responsible business partner and community leader. We oper
...
ate Springs® Apartments, our national award-winning apartment brand with a fierce commitment to customer service. The Springs offers features and amenities distinguishing us from the competition, promoting customer satisfaction and retention, and challenging the status quo in the apartment industry. The development and management of our retail projects and apartment communities is backed by Continental's hallmarks: ethical business practices, expert industry knowledge, financial strength and an uncompromising attention to detail. Continental Properties' team of exceptional people, its financial resources, critical thinking and unrivaled industry insight all play a role in creating real estate developments that deliver optimum benefit to our tenants and attractive returns to investors and enhance the communities we serve.
Show more
Show less
More Jobs Like This
Kittelson & Associates, Inc.
Edmonton, Alberta, Canada
1 Week Ago
County of Santa Clara, Roads & Airports Dept.
San Jose, California
1 Week Ago
Back to top